Somebody once said. "Knowledge is Power."
Here's the place where you can tap into some of the musical kind..
This site contains all the information you need, to get started on your way to becoming a Guitar Playing Guru.. Amps... Effects... Guitars... Tuition.. UK Gig Guide And Local Bands....
Absolute Novices should try my BEGINNERS GUIDE and learn to play a classic track.... Also links to miscellaneous sites containing.. FREE.. Software... FREE.. Computer Help.. Useful Utilities... and More...Check out my FREE!
Top Downloads Right HERE! on this site
If you like rock .Check this World Class rock singer. Jan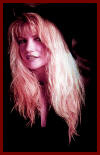 used to deliver her inimitable brand of rock to the people who were lucky enough to be there when she used to lay it down in this part of town.
North London has never been quite the same since but you can still get a chance to hear some of her work. Shouldn't be missed I tell you no lies. This is Rock Royalty. Download some
FREE MP3s HERE...
Do you like a spinechilling tale?



If so read my.. Tales of Terror......(Disclaimer)
I am not responsible for any psychological trauma or expenses (medical or otherwise) incurred by the reading of my Tales of Terror.
Readers of this story do so
ENTIRELY AT THEIR OWN RISK..!
Download my version of the classic Hendrix track..
Andy's Hey Joe MP3
A Rising Star on the Pop scene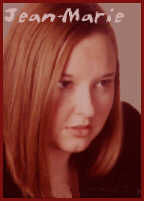 Jean-Marie is an astonishing vocalist currently recording
some original songs.
Check out this young diva's talent
Go on spoil yourself.
Download some
ORIGINAL SONGS
JEAN-MARIE'S VIDEO
FREE MP3s HERE...
JEAN-MARIE'S GIGLIST